Silica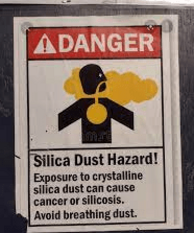 Guzi-West samples for silica because it is a common component of soil and rock, and exposure to high levels of silica dust can be harmful to human health. Silica is a component of many materials, including sand, quartz, and granite, and inhaling silica dust can lead to lung diseases such as silicosis, lung cancer, and other respiratory diseases. By measuring the levels of silica in soil, water, and air, Guzi-West can assess the potential risks to human health and the environment.
The California Occupational Safety and Health Administration (Cal/OSHA) sets the requirements for silica air monitoring in California. Cal/OSHA has established exposure limits for respirable crystalline silica (RCS) and requires employers to monitor their employees' exposure to RCS in certain industries where it may be present, including construction, foundries, and glass manufacturing.
Employers must perform air monitoring to determine the levels of RCS in the workplace, and this monitoring must be done using methods that are specified by Cal/OSHA. Employers must provide employees with training on the dangers of RCS exposure and safe work practices to minimize exposure. In addition, employers must implement engineering and administrative controls to reduce exposure to RCS, such as using water or ventilation systems to control dust emissions, providing workers with proper PPE, and enforcing safe work practices.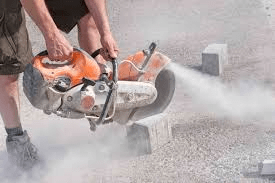 The requirements for silica air monitoring in California can be found in Title 8, Section 5194 of the California Code of Regulations. This section details the methods for monitoring exposure to RCS, including the use of personal air monitoring devices, the frequency of monitoring, and the methods used to analyze air samples. For more information on silica air monitoring requirements in California, you can visit the California Air Resources Board website at https://www.arb.ca.gov/.
The Guzi-West team of experienced environmental consultants use state-of-the-art equipment and techniques to accurately measure silica levels. We work with clients to understand their specific needs and goals, and develop a customized plan to achieve them. Whether you're managing a construction site, monitoring an industrial facility, or evaluating air quality in a residential area, we have the expertise and resources to help you understand the impact of silica on your project.